Invoice paper with integrated label is the ideal method to support your shipping process with your customers.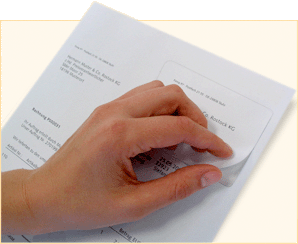 Take advantage of the many benefits of the invoice paper with label:
Cost and time saving for each sender!
The shipping label is integrated in DIN A4 paper
Easy removal of the label
Printing with any commercially available laser or inkjet printer
Printing of invoice, delivery note, shipping label all at once: inconvenient manual assignment is not required.